Did you know… that a spoonful of black rice bran contains more powerful antioxidants than a spoonful of blueberries?
The "Forbidden Rice"
In ancient China, black rice was known as "forbidden rice" because only the emperor and members of the royal family were allowed to eat it. Black rice was first introduced to the United States in the 1990's.
Characteristics of Black Rice
Color: Raw black rice is black or dark brown. When cooked, it becomes a deep purple-burgundy due to the healthful pigments (anthocyanins). The color will transfer to other foods, so if you combine brown rice with black, it'll turn a purple hue.
Taste: Black rice has a roasted nutty taste. It's used in Asian desserts as well as for food coloring, noodles, sushi, and pudding.
Storage: Store in the refrigerator and use within 3 months.
Superior Nutrition
Black rice is a whole grain and more nutritious than brown and white rice. It has more fiber, protein, and iron as well as fewer calories and carbohydrates. Here's how they compare:
1/4 cup uncooked BLACK rice (Organic Black Pearl Rice by Lundberg® Family Farms)
160 calories
33 grams carbohydrates
5 grams protein
3 grams fiber
6% iron
1/4 cup uncooked BROWN rice (by Sukoyaka Genmai)
190 calories
42 grams carbohydrates
3 grams protein
3 grams fiber
0% iron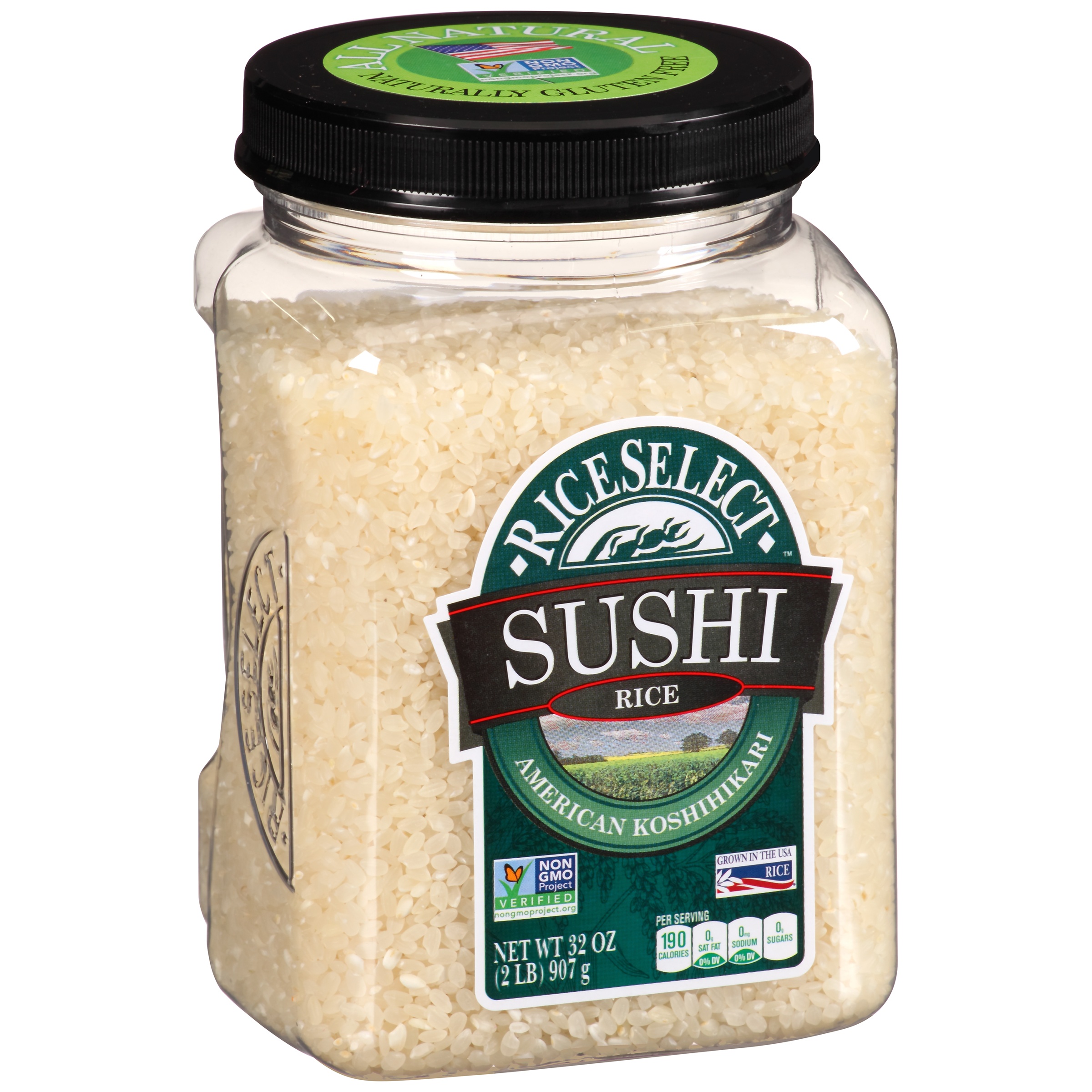 1/4 cup uncooked WHITE rice (by Rice Select™)
190 calories
45 grams carbohydrates
3 grams protein
Not a significant source of dietary fiber or iron.
The Color is the Antioxidant!